Biological Mechanisms Underlying Physical Fitness and Sports Performance
Editor: Georgian Badicu and Felipe J. Aidar
Submission Deadline: 24 December 2023 (Status: Open)
Special Issue Editors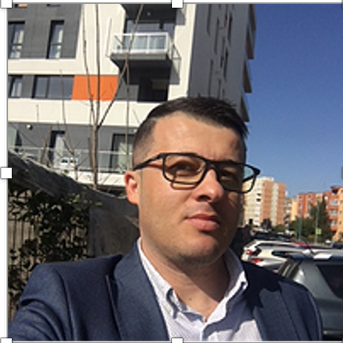 Dr. Georgian Badicu Email | Website
Department of Physical Education and Special Motricity, Transilvania University of Brasov, Brasov, Romania
Interests: physical activity; fitness; sport; obesity; well-being; recreation; public health; quality of life; sports activities; physical education; didactics of physical education and sports; sleep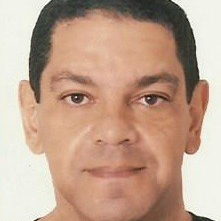 Dr. Felipe J. Aidar Email
Department of Physical Education, Federal University of Sergipe, São Cristovão, Sergipe, Brazil
Interests: exercise physiology; including physiological responses to stress (e.g., exercise); simulated and real adaptations in exercise and training; chronic disease and exercise
Special Issue Information
Dear Colleagues,
In general, the concept of mechanism in biology has three distinct meanings. It may refer to a philosophical thesis about the nature of life and biology, to the internal workings of a machine-like structure, or to the causal explanation of a particular phenomenon. In this Special Issue, we try to discuss these possible biological mechanisms that underly the beneficial effects of physical fitness and sports performance, as well their importance and role/influences on physical health.
Understanding the biological mechanisms that justify acute and chronic physiological responses to exercise interventions is a determinant to sustain training principles and training methods. A strong understanding of the effects of exercise in humans may help to identify which causes could justify specific biological changes and properly identify the most adequate processes for implementing the training stimulus. The biological mechanisms whereby regular exercise and physical fitness promote psychological and physical health are diverse and complex. Physical fitness, achieved through regular exercise and/or spontaneous physical activity, can protect against the development of chronic stress- and inflammatory-related disease by optimizing physiological and neuroendocrine stress responsivity, promoting an anti-inflammatory state, and enhancing neuroplasticity and growth factor expression. Together, these biological mechanisms facilitate efficient activation, recovery and communication among the stress-responsive systems.
Despite the significant body of knowledge regarding the physiological and physical effects of different training methods (based on dimensions of load), some of the biological causes for those changes are still unknown. Additionally, few studies have focused on the natural biological variability in humans and how specific properties of humans can justify different effects for the same training intervention. Thus, more original research is needed to provide plausible biological mechanisms that may explain the physiological and physical effects of exercise and training in humans.
In this Special Issue, we welcome the contributions that describe and list the link between physical fitness, sports performance and human biology. Your contribution is welcome in the form of an original article and review. This Special Issue offers the opportunity to address the following types of topics: (i) Physiological and mechanistic effects of exercise on the human body. (ii) Biological mechanisms of recovery after exercise.
Georgian Badicu and Felipe J. Aidar
Guest Editors
Keywords
biological mechanisms; physical fitness; sports and exercise physiology; physical activity; athletic performance; physical health; sport performance psychophysiological
Manuscript Submission Information
Manuscripts should be submitted via our online editorial system at https://www.biolifesas.org/journalx_brha/authorLogOn.action by registering and logging in to this website. Once you are registered, click here to start your submission. Manuscripts can be submitted now or up until the deadline. All papers will go through peer-review process. Accepted papers will be published in the journal (as soon as accepted) and meanwhile listed together on the special issue website.
Submitted manuscripts should not have been published previously, nor be under consideration for publication elsewhere (except conference proceedings papers). All manuscripts will be thoroughly refereed through a double-blind peer-review process. Please visit the Instruction for Authors page before submitting a manuscript. Submitted manuscripts should be well formatted in good English.