Recent Advances and Future Trends in Cancer and Infectious Diseases
Editor: Waqas Nawaz
Submission Deadline: 30 November 2023 (Status: Open)
Special Issue Editor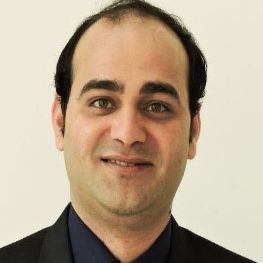 Dr. Waqas Nawaz Email
Maisonneuve-Rosemont Hospital, University of Montreal, Quebec, Canada
Interests: immunology; nanotechnology; virology; tumor biology
Special Issue Information
Dear Colleagues,
Cancer and infectious diseases continue to be a major health challenge worldwide. Recent research is focused on developing new therapies and approaches to prevent, detect, and treat these diseases. Nanotechnology has the potential to innovate cancer and infectious disease treatment due to its capacity for targeted drug delivery and imaging. Researchers are developing nanoscale devices that can deliver drugs directly to cancer cells or infected cells, increasing treatment effectiveness while minimizing side effects. Similarly, Immunotherapy is a promising approach to treat cancer. It harnesses body's immune system to fight cancer cells. There are several types of immunotherapies, including immune checkpoint inhibitors, adoptive cell transfer, and cancer vaccines. Researchers are continuing to develop new immunotherapy strategies that are more effective and have fewer side effects.
This Special Issue aims to describe the state-of-the-art treatment as well as the remaining clinical and molecular obstacles. Furthermore, it seeks to identify potential avenues of future treatment and means to improve outcomes for patients with cancer and infectious diseases.
Our overall goal is to collect cutting-edge preclinical research and review to achieve the best possible outcomes for in field researchers and interested readers. This Special Issue shall encompass articles on new therapies to diagnose and treat tumor and other infectious diseases, with a special emphasize on nanotechnologies and immunotherapy approaches.
Waqas Nawaz
Guest Editor
Keywords
cancer; infectious diseases; nanotechnology; neurological disorders; immunotherapies
Manuscript Submission Information
Manuscripts should be submitted via our online editorial system at https://www.biolifesas.org/journalx_brha/authorLogOn.action by registering and logging in to this website. Once you are registered, click here to start your submission. Manuscripts can be submitted now or up until the deadline. All papers will go through peer-review process. Accepted papers will be published in the journal (as soon as accepted) and meanwhile listed together on the special issue website.
Submitted manuscripts should not have been published previously, nor be under consideration for publication elsewhere (except conference proceedings papers). All manuscripts will be thoroughly refereed through a double-blind peer-review process. Please visit the Instruction for Authors page before submitting a manuscript. Submitted manuscripts should be well formatted in good English.