Decoding the Impact of Cancer Stem Cells on Molecular Pathways, Tumor Microenvironment, and Therapy Resistance: Advancing Precision Therapies in Cancer Treatment
Editor: Zodwa Dlamini, Rahaba Marima and Botle Setlai
Submission Deadline: 31 December 2023 (Status: Open)
Special Issue Editors

Prof. Zodwa Dlamini Email
SAMRC Precision Oncology Research Unit (PORU), DSI/NRF SARChi Chair in Precision Oncology and Cancer Prevention, Pan African Cancer Research Institute (PACRI), University of Pretoria, Hatfield, South Africa
Interests: precision oncology; oncogenomics; cancer health disparities; artificial intelligence and cancer; cancer prevention and control; cancer drug discovery; immuno-oncology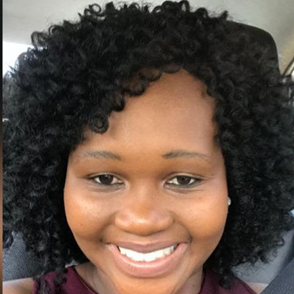 Dr. Rahaba Marima Email
SAMRC Precision Oncology Research Unit (PORU), DSI/NRF SARChi Chair in Precision Oncology and Cancer Prevention, Pan African Cancer Research Institute (PACRI), University of Pretoria, Hatfield, South Africa
Interests: precision oncology; oncogenomics; cancer health disparities; artificial intelligence and cancer; cancer prevention and control; cancer drug discovery; immuno-oncology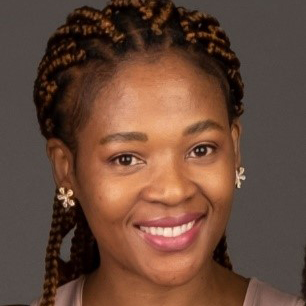 Ms. Botle Setlai Email
1. SAMRC Precision Oncology Research Unit (PORU), DSI/NRF SARChi Chair in Precision Oncology and Cancer Prevention, Pan African Cancer Research Institute (PACRI), University of Pretoria, Hatfield, South Africa
2. Department of Surgery, Faculty of Health Sciences, University of Pretoria, Pretoria, South Africa
Interests: precision oncology; oncogenomics; cancer health disparities; artificial intelligence and cancer; cancer prevention and control; cancer drug discovery; immuno-oncology
Special Issue Information
Dear Colleagues,
This special issue comprises a collection of articles focused on unraveling the profound influence of cancer stem cells on molecular pathways, the tumor microenvironment, and the development of resistance to therapy. The articles explore the intricate mechanisms by which cancer stem cells drive tumor progression, evade treatments, and contribute to therapeutic resistance. Additionally, the issue examines the implications of these findings for precision therapies, highlighting innovative strategies and targeted approaches that aim to overcome treatment obstacles posed by cancer stem cells. The comprehensive insights provided in this special issue offer a valuable resource for researchers aiming to advance precision therapies in cancer treatment.
Articles that could be submitted to the Special Issue:
Exploring the emerging field of immunotherapy specifically targeting cancer stem cells, overview of the current advancements in precision therapies targeting specific pathways and vulnerabilities of cancer stem cells, investigating the specific molecular signaling pathways and genetic alterations involved in the regulation of cancer stem cell properties, including self-renewal, differentiation, and survival, identifying potential therapeutic targets and pathways for precision therapies, understanding the dynamic interactions between cancer stem cells and their surrounding microenvironment, including stromal cells, immune cells, extracellular matrix, and signaling molecules, exploring how the microenvironment influences cancer stem cell behavior, therapy resistance, and the development of novel therapeutic strategies, uncovering the mechanisms underlying therapy resistance in cancer stem cells, including genetic and epigenetic changes, activation of survival pathways, phenotypic plasticity, and interactions with the tumor microenvironment, providing insights into overcoming treatment obstacles and improving patient outcomes, evaluating the efficacy of precision therapies, such as targeted therapies, immunotherapies, epigenetic modulators, and combination therapies, in selectively targeting and eliminating cancer stem cells, assessing the mechanisms of the gut microbiota in cancer progression including the conversion of normal stem cells into cancer stem cells and how the crosstalk between microbiota, their byproducts and stem cells can be utilised to improve current cancer therapies or develop novel therapeutic interventions, applying artificial intelligence to identify and classify cancer stem cells with accuracy and precision for therapeutic purposes. Identifying specific biomarkers or molecular signatures associated with cancer stem cells that can be used for early detection, monitoring treatment response, and predicting patient outcomes, developing innovative detection methods and technologies for isolating and characterizing cancer stem cells, utilizing preclinical models, such as patient-derived xenografts (PDX) and organoids, to study the behavior and therapeutic responses of cancer stem cells.
Zodwa Dlamini, Rahaba Marima and Botle Setlai
Guest Editors
Keywords
cancer stem cells; molecular pathways; tumor microenvironment; resistance to therapy; therapy resistance mechanisms; genetic alterations; epigenetic changes; biomarkers; detection methods; targeted therapies; immunotherapies; phenotypic plasticity; stromal cells; extracellular matrix; signaling molecules; preclinical models; artificial intelligence; microbiome
Manuscript Submission Information
Manuscripts should be submitted via our online editorial system at https://www.biolifesas.org/journalx_brha/authorLogOn.action by registering and logging in to this website. Once you are registered, click here to start your submission. Manuscripts can be submitted now or up until the deadline. All papers will go through peer-review process. Accepted papers will be published in the journal (as soon as accepted) and meanwhile listed together on the special issue website.
Submitted manuscripts should not have been published previously, nor be under consideration for publication elsewhere (except conference proceedings papers). All manuscripts will be thoroughly refereed through a double-blind peer-review process. Please visit the Instruction for Authors page before submitting a manuscript. Submitted manuscripts should be well formatted in good English.