Molecular Mechanisms and Pathogenesis of Diseases Associated with Aging and Metabolic Syndrome
Editor: Luigi Donato and Simona Alibrandi
Submission Deadline: 31 December 2023 (Status: Open)
Special Issue Editors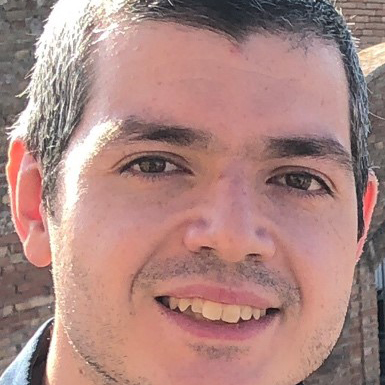 Dr. Luigi Donato Email | Website
(1) Department of Biomedical and Dental Sciences and Morphofunctional Imaging, Division of Medical Biotechnologies and Preventive Medicine, University of Messina, Messina, Italy
(2) Department of Biomolecular Strategies, Genetics and Cutting-Edge Therapies, Istituto Euro-Mediterraneo di Scienza e Tecnologia (I.E.ME.S.T.), Palermo, Italy
Interests: omics sciences; inherited retinal dystrophies; bioinformatics; genetics; genomics; rare diseases; TMAU; CCM; MAV


Dr. Simona Alibrandi Email
(1) Department of Biomedical and Dental Sciences and Morphofunctional Imaging, Division of Medical Biotechnologies and Preventive Medicine, University of Messina, Messina, Italy
(2) Department of Biomolecular Strategies, Genetics and Cutting-Edge Therapies, Istituto Euro-Mediterraneo di Scienza e Tecnologia (I.E.ME.S.T.), Palermo, Italy
Interests: omics sciences; inherited retinal dystrophies; bioinformatics; genetics; genomics; rare diseases; TMAU; CCM; MAV
Special Issue Information
Dear Colleagues,
Aging and metabolic syndrome are two complex and interrelated processes that contribute to the development of several diseases, including type 2 diabetes, retinal dystrophies, cardiovascular diseases, and cancer. Understanding the molecular mechanisms underlying these pathological conditions is crucial to develop effective prevention and treatment strategies.
Several molecular pathways have been identified as key contributors for the pathogenesis of aging and metabolic syndrome. These include oxidative stress, inflammation, insulin resistance, and cellular senescence. These pathways interact one to each other and with genetic and environmental factors to drive disease progression.
Chronic oxidative stress and inflammation can damage cellular components, leading to impaired metabolism and cellular dysfunction. Insulin resistance, characterized by reduced cell responsiveness to insulin, disrupts glucose homeostasis and promotes type 2 diabetes development. Cellular senescence, a state of irreversible growth arrest, can contribute to tissue dysfunction and inflammation.
In addition to these mechanisms, recent studies have highlighted the role of epigenetic changes, mitochondrial dysfunction, and alterations in the gut microbiome in the pathogenesis of aging and metabolic syndrome.
Overall, a better understanding of the molecular mechanisms underlying these pathological conditions is critical to develop targeted interventions to prevent or treat diseases associated with aging and metabolic syndrome.
Luigi Donato and Simona Alibrandi
Guest Editors
Keywords
free radicals; elderly; supplementation; sarcopenia; exercise
Manuscript Submission Information
Manuscripts should be submitted via our online editorial system at https://www.biolifesas.org/journalx_brha/authorLogOn.action by registering and logging in to this website. Once you are registered, click here to start your submission. Manuscripts can be submitted now or up until the deadline. All papers will go through peer-review process. Accepted papers will be published in the journal (as soon as accepted) and meanwhile listed together on the special issue website.
Submitted manuscripts should not have been published previously, nor be under consideration for publication elsewhere (except conference proceedings papers). All manuscripts will be thoroughly refereed through a double-blind peer-review process. Please visit the Instruction for Authors page before submitting a manuscript. Submitted manuscripts should be well formatted in good English.