Biological Agents' Role in the Regenerative Medicine: Perspectives and Updates
Editor: Mariáurea Matias Sarandy, Reggiani Vilela Gonçalves and Rômulo Dias Novaes
Submission Deadline: 23 December 2023 (Status: Open)
Special Issue Editors


Dr. Mariáurea Matias Sarandy Email | Website
General Biology Department, Universidade Federal de Viçosa, Viçosa, Minas Gerais, Brazil
Interests: wound healing; natural product; oxidative profile; inflammatory markers; cell culture; histopathological processes; cellular and molecular mechanisms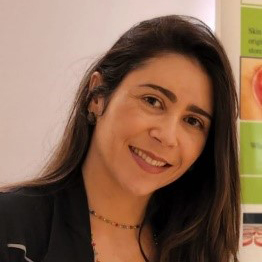 Prof. Reggiani Vilela Gonçalves Email | Website
General Biology Department, Universidade Federal de Viçosa, Viçosa, Minas Gerais, Brazil
Interests: wound healing; oxidative stress; inflammation


Prof. Rômulo Dias Novaes Email | Website
Department of Structural Biology, Institute of Biomedical Sciences, Federal University of Alfenas, Alfenas, Minas Gerais, Brazil
Interests: experimental pathology; infectious diseases
Special Issue Information
Dear Colleagues,
Regenerative medicine is a broad and interdisciplinary field that has grown fast and is a promising research area. Currently, this field includes the research of alternatives to improve the quality of life, especially in diseases characterized by the loss of tissues with a consequently organs death, generally associated with inflammatory diseases. This complex topic has motivated different researchers around the world to look for new therapies that may accelerate the healing process of the lesion tissue.
Evaluating the interaction between active agents and cellular and molecular mechanisms is key to understand tissue regeneration and homeostasis maintenance. Biochemical signals, ligand-receptor action, molecular interactions, and activation of alternative pathways have shown significant relevance in modulating tissue reorganization in preclinical and clinical models. In this context, this issue proposes to look for an update on the different biological regulators in regenerative medicine, to provide a new direction for the development of current and future therapies in regenerative medicine. Thus, we invite all researchers currently investigating biological agents in regenerative medicine to submit their studies addressing different aspects of this field. Original research articles, reviews and mini-reviews will be considered for submission.
Mariáurea Matias Sarandy, Reggiani Vilela Gonçalves and Rômulo Dias Novaes
Guest Editors
Keywords
tissue repair; pathology; bioenergetics; oxidative profile; inflammation; molecular biology; cellular and molecular mechanisms
Manuscript Submission Information
Manuscripts should be submitted via our online editorial system at https://www.biolifesas.org/journalx_brha/authorLogOn.action by registering and logging in to this website. Once you are registered, click here to start your submission. Manuscripts can be submitted now or up until the deadline. All papers will go through peer-review process. Accepted papers will be published in the journal (as soon as accepted) and meanwhile listed together on the special issue website.
Submitted manuscripts should not have been published previously, nor be under consideration for publication elsewhere (except conference proceedings papers). All manuscripts will be thoroughly refereed through a double-blind peer-review process. Please visit the Instruction for Authors page before submitting a manuscript. Submitted manuscripts should be well formatted in good English.