Homeostasis of Gut Microbiota and Its Metabolites in Mitigation of Metabolic Disease
Editor: Prabhat Upadhyay
Submission Deadline: 31 January 2024 (Status: Open)
Special Issue Editor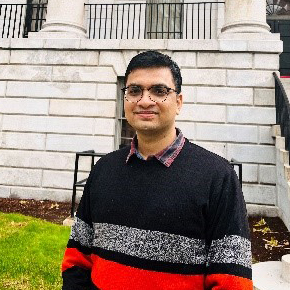 Dr. Prabhat Upadhyay Email | Website
Wellman Center for Photomedicine, Massachusetts General Hospital, Harvard Medical School, Boston, MA, USA
Interests: neurodegeneration; gut microbiota; inflammation; polyphenols; herbal plant; toxicology; short chain fatty acids; diabetes; obesity
Special Issue Information
Dear Colleagues,
Alteration in the gut microbiota increases the pathogenic bacteria contributing to the development of gastrointestinal diseases, cancer, and metabolic disorders, including obesity, type 2 diabetes, non-alcoholic liver disease, cardio-metabolic diseases, malnutrition, etc. Now research is trending toward the gut-brain axis, gut-liver axis, and gut-muscle axis to solve chronic or genetic disease conditions. Over the last five decades, it has been reported that the herbal plant has riches in dietary polyphenols to prevent metabolic disease through anti-inflammatory and antioxidant activities. Now it has been proven that nutritional polyphenols are directly acting in the modulation of gut microbiota and maintain the gut homeostasis condition. The polyphenols reduce the pathogenic bacteria consortium, maintain the small intestine integrity, and increase short-chain fatty acids production against chronic disease conditions. After SARS-CoV-2, the role of herbal plant/polyphenols increased towards maintaining intestinal homeostasis condition against dysbiosis condition and its role as pre and probiotics.
Prabhat Upadhyay
Guest Editor
Keywords
short-chain fatty acids; neurodegeneration; obesity; diabetes; gut microbiota; inflammation; polyphenols; herbal plant
Manuscript Submission Information
Manuscripts should be submitted via our online editorial system at https://www.biolifesas.org/journalx_brha/authorLogOn.action by registering and logging in to this website. Once you are registered, click here to start your submission. Manuscripts can be submitted now or up until the deadline. All papers will go through peer-review process. Accepted papers will be published in the journal (as soon as accepted) and meanwhile listed together on the special issue website.
Submitted manuscripts should not have been published previously, nor be under consideration for publication elsewhere (except conference proceedings papers). All manuscripts will be thoroughly refereed through a double-blind peer-review process. Please visit the Instruction for Authors page before submitting a manuscript. Submitted manuscripts should be well formatted in good English.